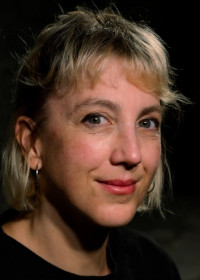 (C) Credits
[Feature films] - Ivana Kvesić
Zurich, Switzerland
Ivana Kvesić is the director of Fantoche – International Animation Film Festival in Baden, Switzerland. She is the former Co-Director of the youth film festival Schweizer Jugendfilmtage in Zurich and is part of the selection committee of the Internationale Kurzfilmtage Winterthur and Rote Fabrik Zurich. She is co-opted member of SWAN (Swiss Women's Audiovisual Network), president of the executive committee at the cinema club Xenix in Zurich and member of the foundation council Filmbulletin (film magazine Switzerland). She is also known as a curator, artist and cultural project manager.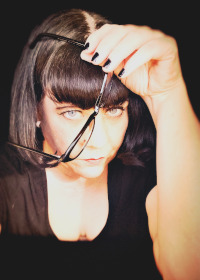 (C) Credits
[Feature films] - Germaine Paulus
Sarrebruck, Germany
Germaine Paulus studied at the Hochschule der Bildenden Künste Saar, after which she worked as an author and columnist. She is co-founder and co-editor of "Deadline - das Filmmagazin". Her short stories are in the genres of fantasy and horror, her novels in the pulp, sex & crime genres. Her third novel Ohnmacht was published in 2020. Germaine Paulus has a weakness for Peter Cushing's Frankenstein, sea salt butter, good nostrils and unrestrained bad jokes. She lives and works in Saarbrücken.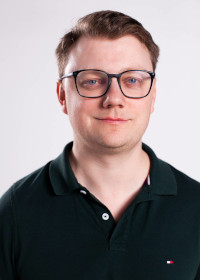 (C) Credits
[Feature films] - Steve Reverand
Prague, Czech Republic
Steve Reverand is a French producer from Lyon who has been living in the Czech Republic for over 15 years. He is co-director of the Prague Film School and co-founded in 2012 THE LAB company, oriented towards the production and post-production of films assuming their extravagant genre cocktails. His filmography includes a penchant for narratives linking the imaginary with a need for evasion, among which the transmedia project Rusty Lake: Paradox, as well as Gem Deger's Playdurizm, winner of the Best Feature Film Award at LUFF in 2020. He is currently preparing a new feature film, Suru, a Czech-Finnish co-production.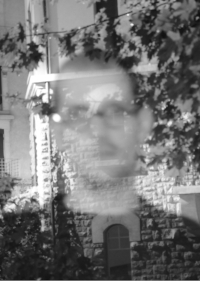 (C) Credits
[Short films] - Antón de Macedo
Geneva, Switzerland
Writing is at the heart of Antón de Macedo's approach. Literature, poetry and aphorisms drive him, depending on his talkative, sagacious or plain mood. He's writing these words in a notebook, although they also take the form of installations and performances. During LUFF 2015, Antón de Macedo created an immersive, performed visual poetry installation at EJMA. The following year, for the festival's 15th anniversary, the Casino was unrecognisable with the project Archives des 15 ans created in collaboration with Romain Berger and fifteen of their friends.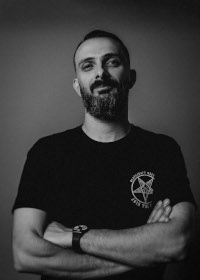 (C) Credits
[Short films] - Sébastien Lecoq
Lyon, France
Sébastien is not only a fan of short films, he's nuts about them! His passion pushes him to ingest hundreds of them every year in order to put aside the best ones, select them and spit them out on the big screen during Hallucinations Collectives and Mutoscope, two festivals taking place in Lyon. Driven by the terrific maxim that "size doesn't matter", he tries by all possible means to satisfy his insatiable desire to see, support and present a different cinema. And what better place than the LUFF to spread the (not so) good word of short film?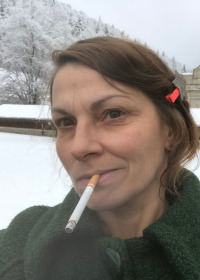 (C) Credits
[Short films] - Julie Palix
Lausanne, Switzerland
Born in Biel, JP is suffering from a strange schizophrenia. Beside her work as a doctor specialised in the study of violent behaviour, she also expresses herself under the pseudonym of Jeanpierre in experimental and bizarre artistic activities. As a songwriter and artist, she can be found mistreating a flute on DIY stages, behind turntables, as a knitting performer, as an expert in pyromania, or alongside JL Costes in musical and cinematographic projects. Also, sometimes, the two profiles merge, as in the Radiocéphale column broadcast from 2010 to 2013 on Couleur 3, half-punk, half-scientific, or in the imagination of a short film festival on a petanque field in 2022 -Tu Shoot ou Tu Pointes-.